Gaelic football, as you are probably already well aware of, is one of the most popular sports in Ireland. If you are a fan of this highly entertaining sport and are thinking about betting on it, then there is one thing that you need to do and that is read this Gaelic football betting guide. Below you will find plenty of useful information that you can put to good use when you are betting on this sport.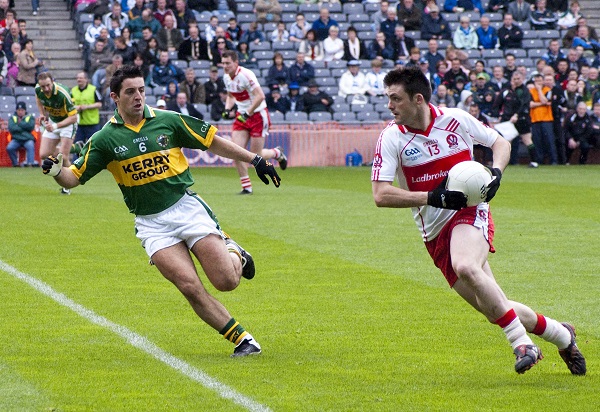 Gaelic Football Betting Tips
Betting on Gaelic is pretty simple - as a matter of fact, it is no harder than betting on other popular sports such as football. However, just like with all sport betting, there are a number of tips that you should remember that can increase your chances of walking away with some tidy profit. So, without further delay, let us provide you with some great tips that you should keep in mind when betting on this sport.
Consider Form and Momentum
Many Gaelic football novices make one vital error when betting on the sport and this is not paying attention to the form and momentum of the team that they are betting on. Having a look at the form a team is in is always a good move as it gives a good idea as to whether they have been performing good or bad of late. For instance, if they happen to have lost their last 6 matches on the spin, then you would probably be wise to avoid them. Learning to assess form properly is something that will help to improve your odds of earning some serious cash. The form of a team can be affected by injuries, mutiny in the dressing room, or a coach that does not know how to inspire his players.
When betting on this sport, the team that has momentum is often the one that will go on to be victorious. Therefore, it is important for you to take a look at a team's performances over the last couple of games so that you can get some type of idea as to how they could perform in their upcoming game. Have they been scoring lots of goals? How has their defence been? Have they been a bit unlucky and are due a win? These are some of the questions that you should ask yourself.
Keep an Eye on the Weather
The infamous Irish weather has played a hand in some rather unpredictable results over the years. Sure, many Irish Gaelic fans can remember some beautiful afternoons at Croke Park in Dublin during the summer months, but what about those windy and cold nights in places such as Mayo and Sligo? There are a number of teams that really struggle to play in the rain as it disrupts their free-flowing game. Therefore, checking the forecast is vital if you are going to make bets that you will win. For example, if the pitch is waterlogged then it highly unlikely there will be a lot of goals.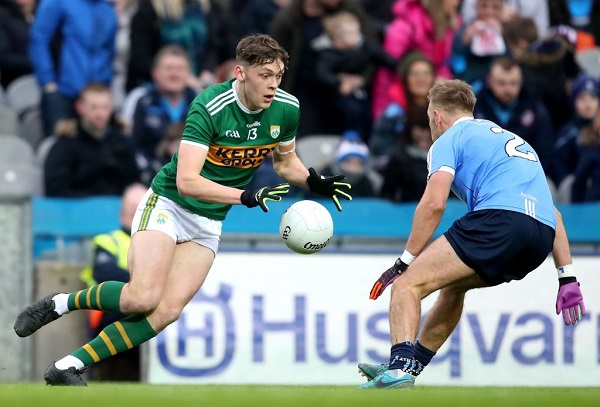 Popular Bets to Make for Gaelic
Gaelic football is a sport that is increasing in popularity globally, and bookies know this all too well which is why the majority will now offer Gaelic football betting markets. We shall now have a look at some of the more popular Gaelic football bet types.
Moneyline: This type of bet is very popular as it is really easy. All you need to do is try and predict the team that will win the game. There is the option of choosing a draw if that is what you think the outcome will be.
Handicap: this type of bet is similar to the bet we just spoke about above but there are some differences. When you place a handicap bet, what you are basically doing is giving one team a challenge that they need to overcome to help you win your bet. For instance, you could apply a -1.5 handicap to a team to increase their odds, meaning that they will need to win by two goals if you are to win your bet.
First scorer: This is a hard type of bet to get correct, but when you manage the cash rewards will be nice as the odds are usually pretty high. If you have not familiarized yourself with the two different teams, then you will only win this kind of bet if luck is on your side. You can usually bet on the team to score first, but this is easier to get right so the odds are lower.
The Best Competition to Follow
When it comes down to Gaelic football in the Emerald Isle, the one tournament that you should keep a close eye on is the All-Ireland Senior Football Championship. This event has 31 teams from Ireland and one from England, and they all play for the right to play in the final which takes place at Croke Park Dublin, in September. This is a very popular event and attracts thousands and thousands across the country. So, if you want to bet on the best teams and players, then this is the tournament that you need to follow.